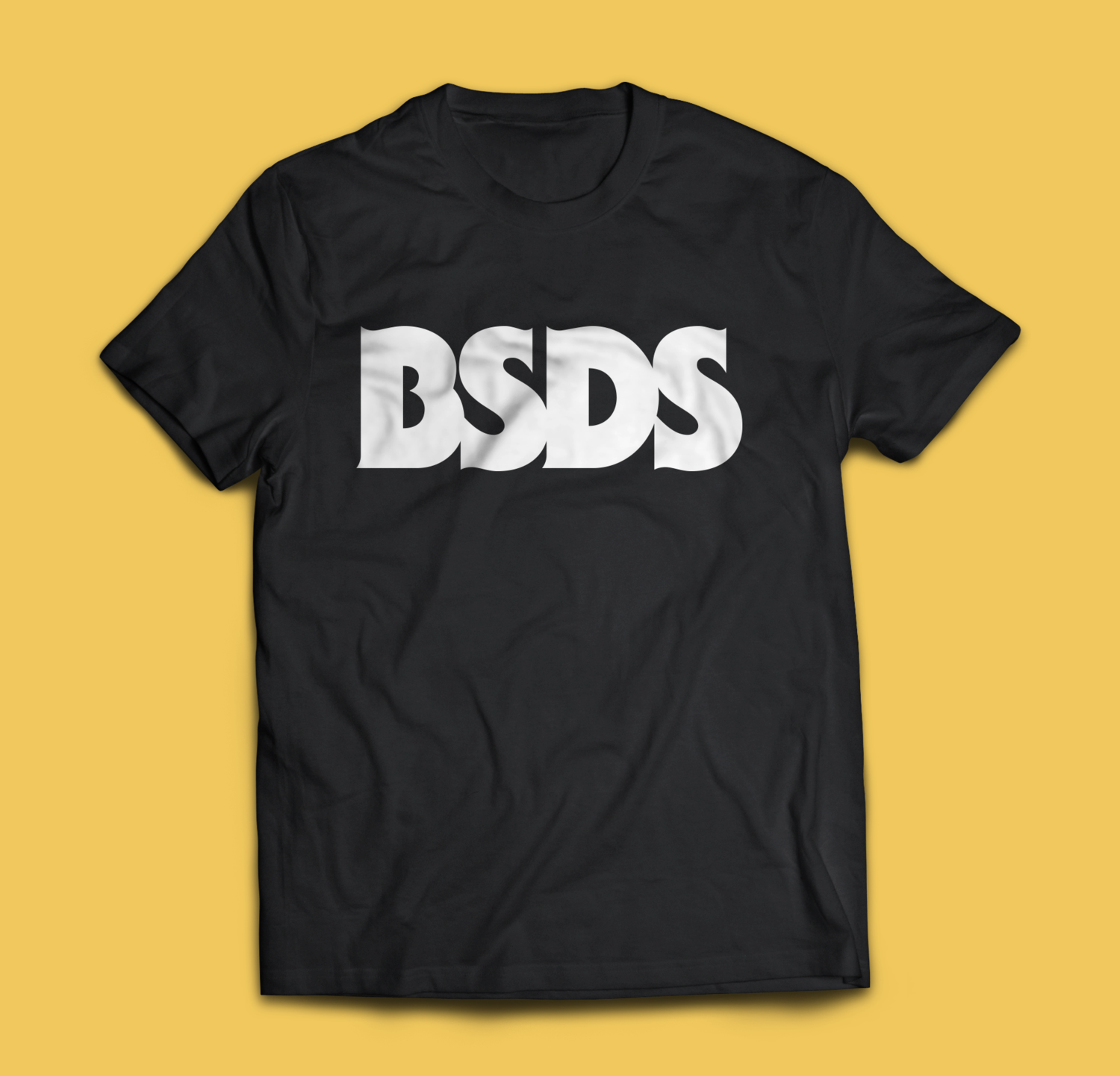 BSDS Official Shirt
Listen up, Bay State Design Shop members, fans, and general aficionados. You've asked for 'em, and we're making 'em: official BSDS crew neck t-shirts. Feel confident as you strut around the region sowing kindness and general affability—all while representing the our community in stunning BSDS haberdashery.
This premium soft crew neck, clocks in at 4.3 oz and is a blend of 60% cotton and 40% polyester. Start looking sharp!
NOTE: This is a pre-order item. Your order will ship the second or third week of October. Just in time for you to represent at our BSDS Presents Aaron Draplin in Boston extravaganza!
SIZING INFO
XS – 17.5" width, 27" length
SM – 19" width, 28" length
MD – 20.5" width, 29" length
LG – 22" width, 30" length
XL – 27" width, 31" length
2XL – 26" width, 32" length
3XL – 28" width, 33" length
4XL – 30" width, 34" length
sold out